Janelle Dunn, MHA, CMPE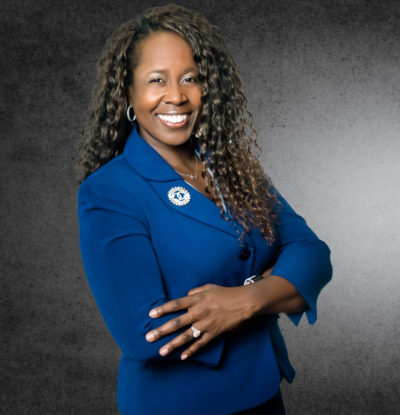 Janelle Dunn is the Chief Executive Officer of True Health. Mrs. Dunn provides executive oversight over True Health's operations and is responsible for efficient execution of programs and services that are aligned with the organization's mission and values.
She joined True Health in 2012 as the Center Manager for the Lake Underhill Center and most recently served as its Director of Operations. Mrs. Dunn has extensive management experience that is focused on results-oriented, team-based approaches to produce measurable and optimal outcomes.  Having previously worked in the banking and finance field, she changed courses and invested her education in healthcare because it was more consistent with her passion for helping others and giving back to her community.
Mrs. Dunn is a graduate of the University of Central Florida (UCF) where she attained a Master's degree in Health Administration and Loyola University New Orleans where she earned a Bachelor's degree in Business Administration with a focus on Marketing/Management.  Additionally, she is a Certified Medical Practice Executive (CMPE) through the Medical Group Management Association (MGMA).  Mrs. Dunn is affiliated with the American Academy of Professional Coders (AAPC) and is a member of Delta Sigma Theta Sorority, Inc.